Registration for end of Term 3 Holiday Camps is now open.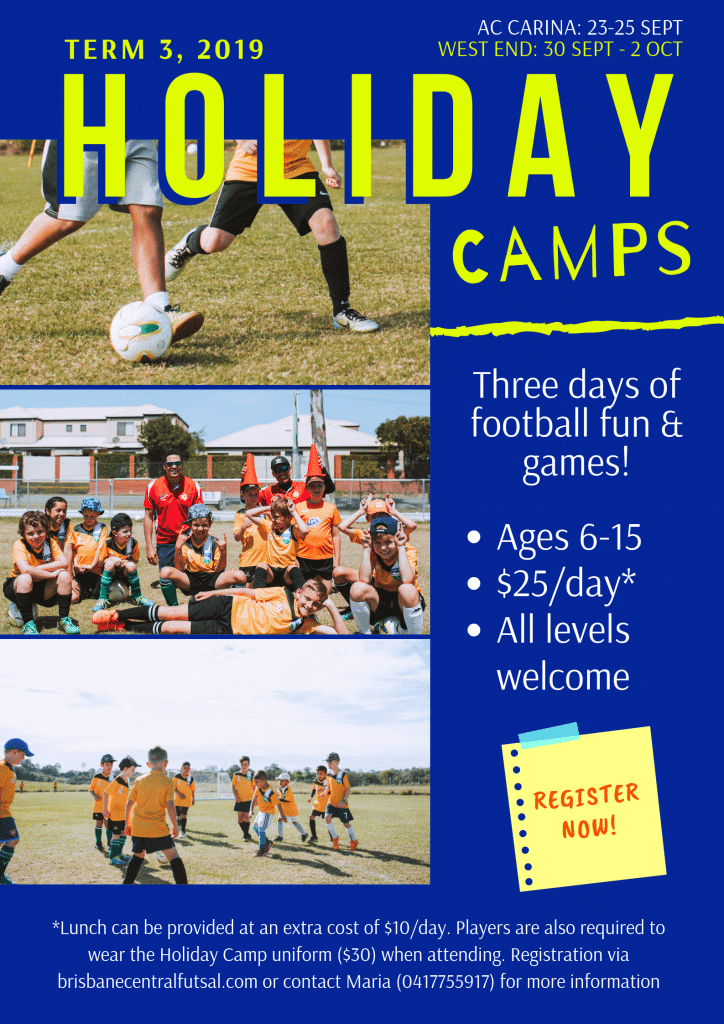 Our camps are a great chance for young Football lovers to form new friendships and bond over a shared love of the game. Rather than putting our players through rigorous and repetitive training drills, our Holiday Camp programs are designed to create a fun and welcoming environment that caters to players of all levels.
You can register your child/children for our Holiday Camps here.