Note: This page has separate stylings for desktop and mobile.
Check Advanced Tab >  Responsive Settings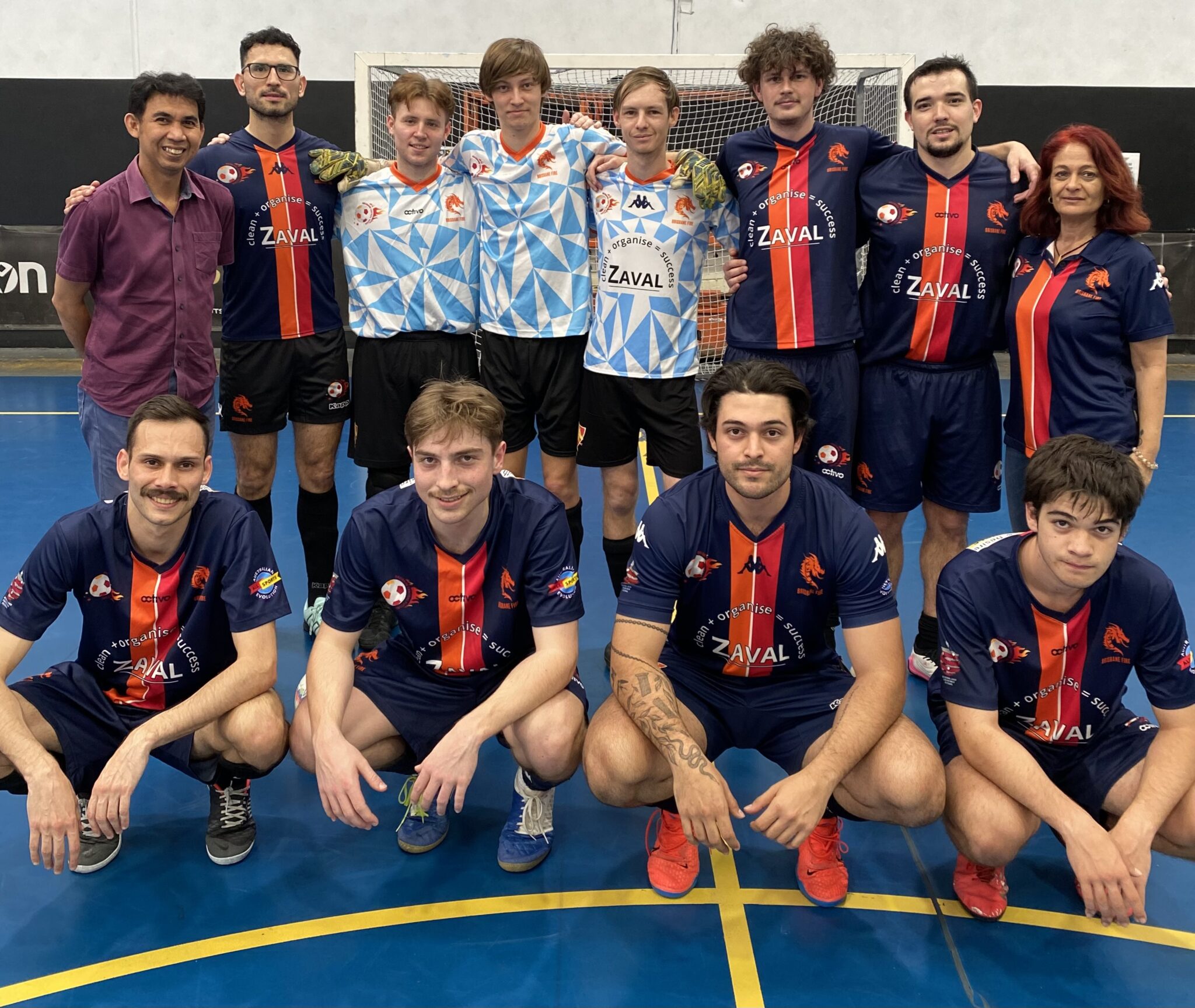 Fire FC under 8's Team 2023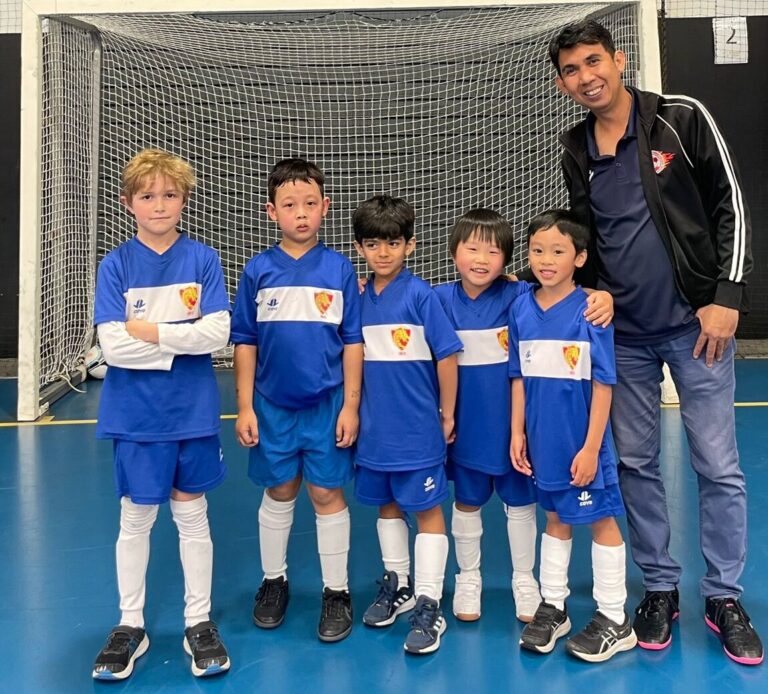 Front Row (L to R): Zac Strauss, Henry Alt, Zane Contoudios, Lucas Contoudios.
Top Row: Efraim Ferdinand, Fabio Valbuena, Jayden Tucker, James Richard, Alister Robert, Nick Clarke, Gonzalo Hurtado, Maria Contoudios.
Jolo Caption, Jordy Ramon, Julio Rodriguez.
Top Row (L to R): Zane Figureative, Levi Tapa, Sid Dhar, Jin Suzuoki, Virendra Bagaskara, Efraim Ferdinand,
FIRE FC
Fire FC was founded in 2019 with an intention to promote "Futsal for All".Our team is a group of players/staffs from different nationalities, cultures and backgrounds.
Currently we have Senior Men's & Women's teams competing in competitions of different levels across Brisbane & Queensland.
Join our Family!
1-ON-1 PERSONAL COACHING
Personal coaching provides an opportunity to pursue your desired skills and fitness goals on an individual basis. 
From specific drills to nutrition, working 1-on-1 with a personal coach allows for the most specific coaching and guidance possible.
We offer personal training for areas that you might be looking to improve on e.g. first touch, shooting, positioning, defending and game analysis. 
So, get better prepared for that dream club trials and get to the next level with our highly experienced coaches.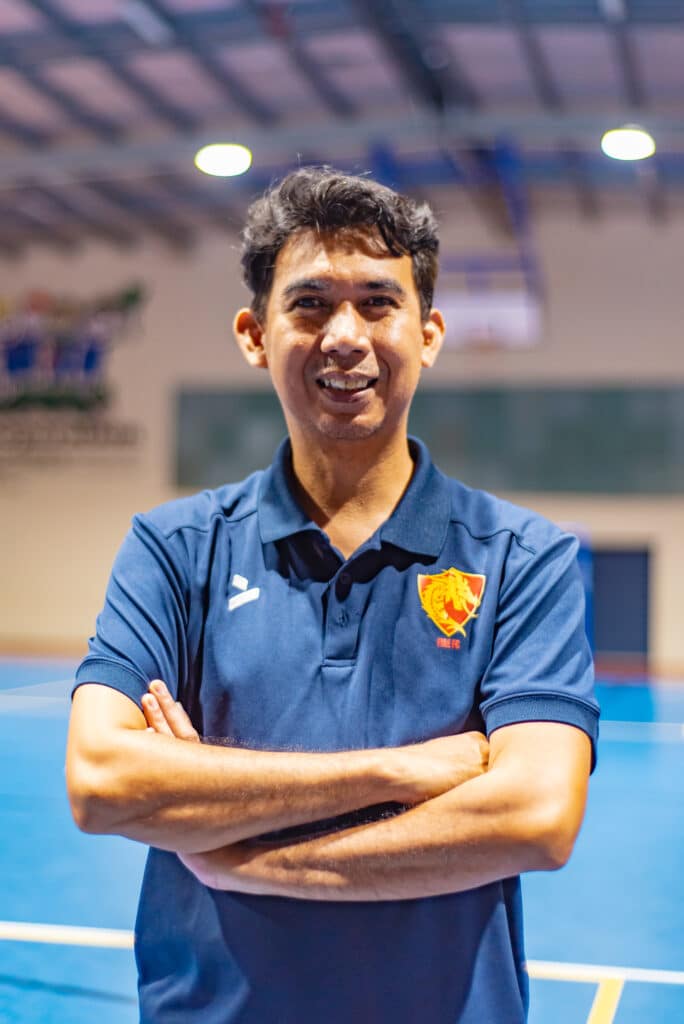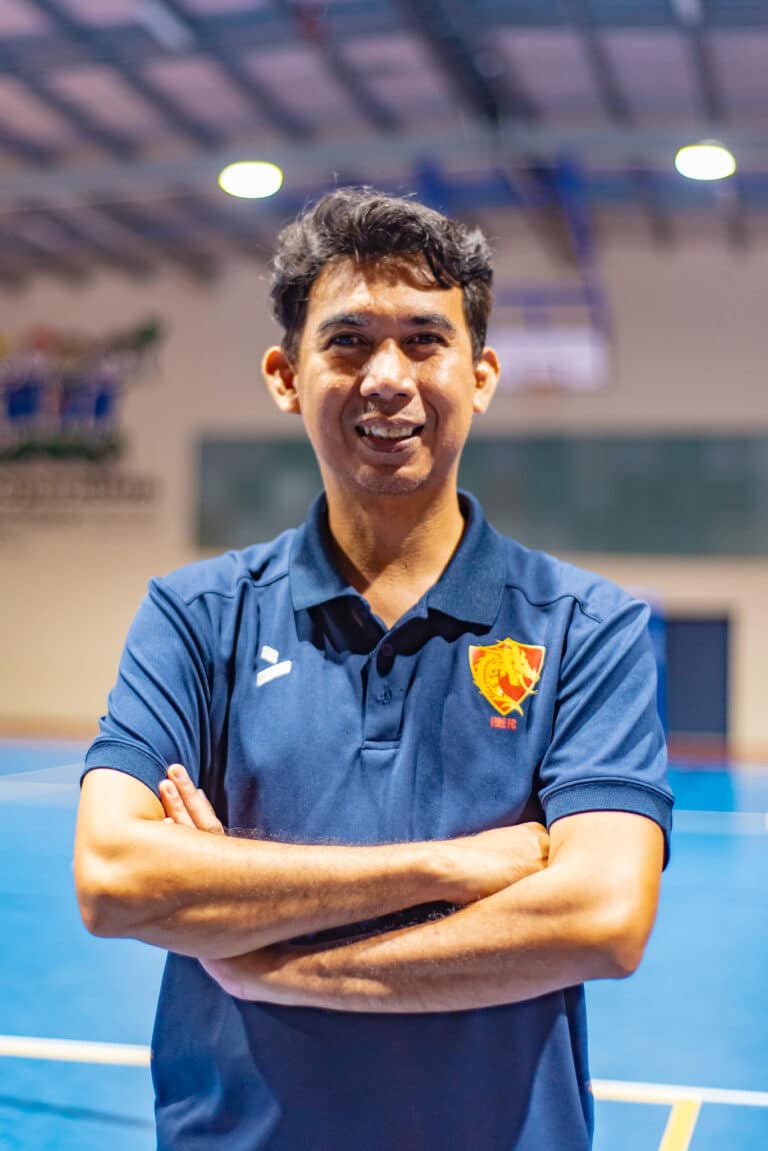 Coach Efraim, is a professional consultant, with more than 10 years experience in sports management, football technical research and development, technical background in football coaching as well as futsal coaching at high level in Asia.
The current Futsal Coaching Instructor at the Asian Football Confederation (AFC), is not afraid to step away from his comfort zone, leaving all this behind for a new challenge, in a different country to share his knowledge and expertise with the ever growing futsal community here in Queensland. He will lead the coaching & development sector here at BCF including Fire FC Juniors, Mens and Womens.
Accolades:
Asian Football Confederation, Elite Futsal Coachingg Instructor
Indonesia Futsal National Team, Technical Director
Football Association of Indonesia, Coaching Manager
JEONJU MAG Futsal Club (South Korea), Technical Manager – AFC Futsal Club Championship 2018
Fire Futsal Academy is available at the following locations – West End and Camp Hill.
Fire Kindy Program (Ages 3-8yrs)
Fire Mini Program (Ages 9-11yrs)