With decades of experience in Futsal and Football, our mission is to help both young and old fall in love with the game we love. Our experienced coaches and friendly support staff are ready to assist you in all aspects of your Futsal life – from finding teammates, joining a competition, skills training and so on.
We offer personal training for areas that you might be looking to improve on – e.g. first touch, shooting, positioning, defending and game awareness. Get better prepared for that dream club trial and reach the next level with our highly experienced coaches!
Be mentored by our qualified and experienced Futsal/Football coaches, through various age-specific programmes that have been specially designed so you will be able to learn the proper techniques of ball control, footwork and gameplay. We closely monitor individual progress so that you can track your progress as a Futsal player.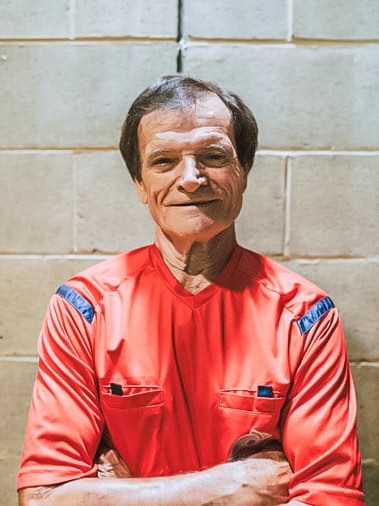 John played as a centre forward for Olympic F.C. at the age of 26 and stayed with them for three years (back in the days when Olympic held training at Kangaroo Point). Following his stint with Olympic, John joined a Hungarian team in The Gap and played there for the following 3 years. Back at his home country of Greece he played as a goalkeeper in a 3rd Division team based in Gennadi, Rhodes.
John always wanted to referee from a young age. He tried to referee as soon as he migrated to Australia in 1968 – to the extent of applying and attending the refereeing course – but due to his limited English was unable to qualify at that stage. He eventually started refereeing senior football in 1980, in competitions such as the Queensland State League, XXXX Premier League, Football Brisbane Div. 1 league, Coca Cola Cup & Ampol Cup. John has also refereed interstate matches in Bundaberg, Toowoomba, Ipswich and the Gold Coast throughout his career. 
One of John's most memorable matches to referee was Brisbane vs. Rockhampton, played at Suncorp Stadium. He refereed the curtain-raiser before Iraklis F.C. took on Australia in an exhibition match. During John's long journey as a referee, he says that the biggest change in the laws of the game was the introduction of the back-pass rule in 1992. 
John has continued to referee Futsal games for the last 10 years and is one of the longest-standing referees in West End.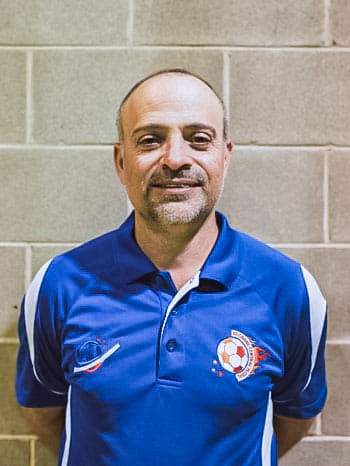 Michael "Bucky" Contoudios
CO-FOUNDER, COACH & REFEREE
Michael started playing football at the age of 11, also at Olympic F.C., where he remained as a player for 25 years. His highest playing level was in the XXXX Premier League. From the age of 30 he also coached the Reserves at the age of 30 while still playing with the First Team. He went on to play for Brisbane City for one year in their Reserve Grade team. 
Years later he went on to play for AC Carina F.C. and stayed with them for six years. During this time he helped the team win the Grand Final in Metro 3 & 5, and finished Runner-Up in Metro 4. Michael has also been a strong Futsal player for the last 15 years, which included representing Brisbane South at Senior & Open Regionals competitions, where his team was crowned Champions for four consecutive years.
He has been a Football referee for 15 years and a Futsal referee for 8 years. He holds a current Futsal license and has also been involved in coaching. In 2010, Michael started coaching the Holland Park Women's team in their inaugural year. He coached the Women's team for 3 years and won the Premiership & Grand Final twice in a row. Michael is currently coaching the first women's team at AC Carina F.C.
Managing Brisbane Central Futsal for the last eight years, he has built it up from 32 teams to 70 teams.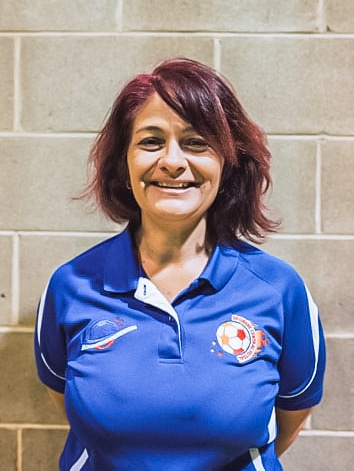 Maria started to play Football at a later stage in life. She played with Holland Park Hawks in Div. 6, progressing to div 4. She has also played with AC Carina F.C. 
She started coaching junior Futsal teams around ten years ago, winning various competitions. She then tried her hand at Football coaching due to the lack of junior coaches at Holland Park Hawks, AC Carina F.C. and Olympic F.C. 
Maria stopped coaching 3 years ago to get Brisbane Central Futsal up and running. She now manages the centre full-time and has
 built the centre up to 
what it is today alongside her family.
Her aspiration is for Brisbane Central Futsal to become the preferred choice for players to play Futsal in Brisbane, and for her teams to play tournaments locally and internationally representing BCF.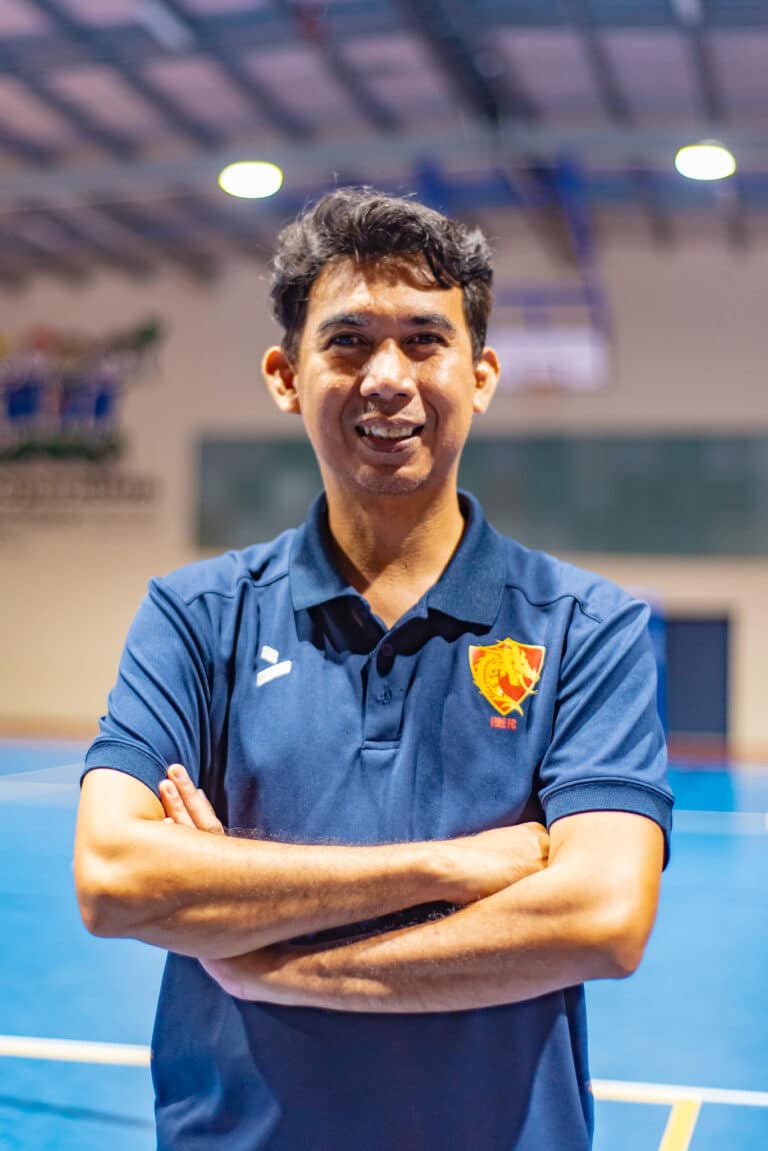 DIRECTOR OF COACHING/HEAD COACH
Coach Efraim, is a professional consultant, with more than 10 years experience in sports management, football technical research and development, technical background in football coaching as well as futsal coaching at high level in Asia.
The current Futsal Coaching Instructor at the Asian Football Confederation (AFC), is not afraid to step away from his comfort zone, leaving all this behind for a new challenge, in a different country to share his knowledge and expertise with the ever growing futsal community here in Queensland. He will lead the coaching & development sector here at BCF including Fire FC Juniors, Mens and Womens.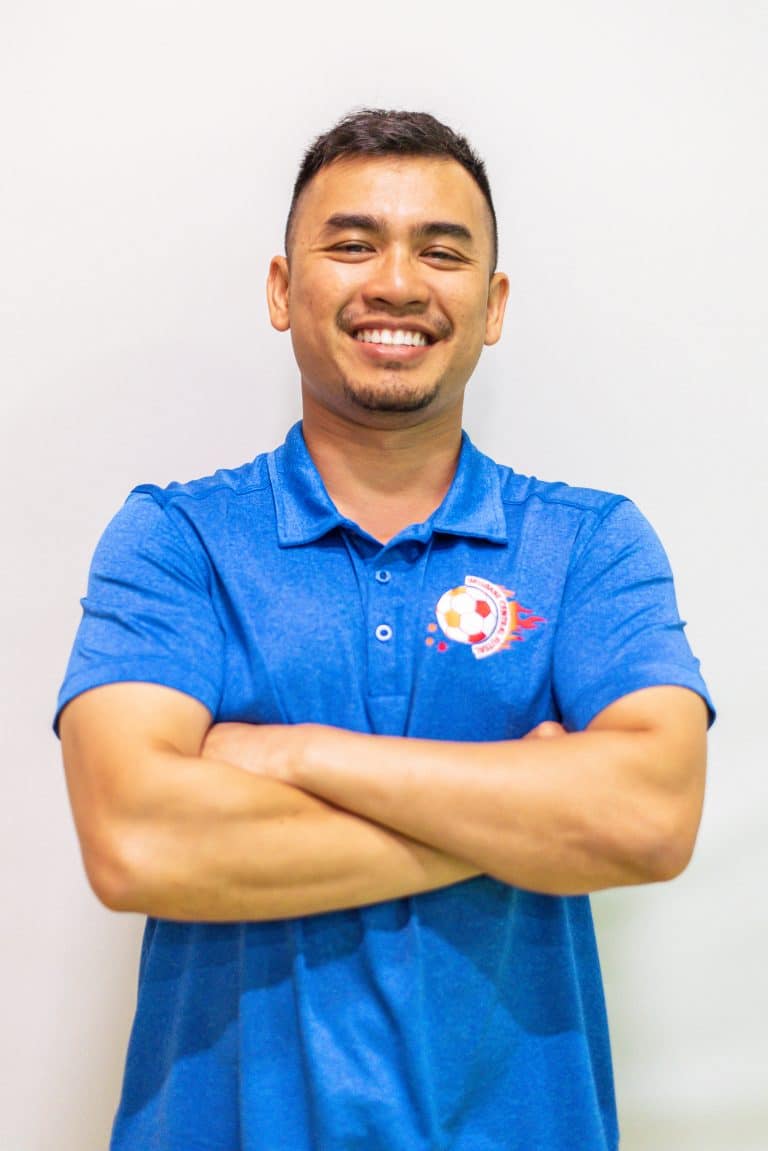 FIRE FUTSAL ACADEMY COACH
Aiz is a seasoned Singaporean athlete that has represented club and country in various sports ranging from Football, Futsal, Street Soccer, Hockey, floorball and Athletics.
Aiz holds a B.A. in Sports Management from the University of Wolverhampton. He combines his knowledge as a seasoned athlete and coach to provide a unique insight into how players can improve their game.
Over years of competitive involvement in sport, Aiz saw the importance of nurturing talent and made the decision to dedicate his life's work to grassroots and social outreach programs. He has conducted programs such as coaching clinics and competitions which have encouraged the involvement of participants from all ages and backgrounds.
A few seasons ago, Aiz was appointed to assist coaching the Centenary Stormers F.C. Women's team. They placed themselves in the history books by being crowned the Women's City League 4 Champions and Grand Finalists.
His philosophy and coaching style revolves around passion and discipline. These key components place equal emphasis on developing skills and game mentality, in order to provide players the comprehensive platform they require to progress to an elite level.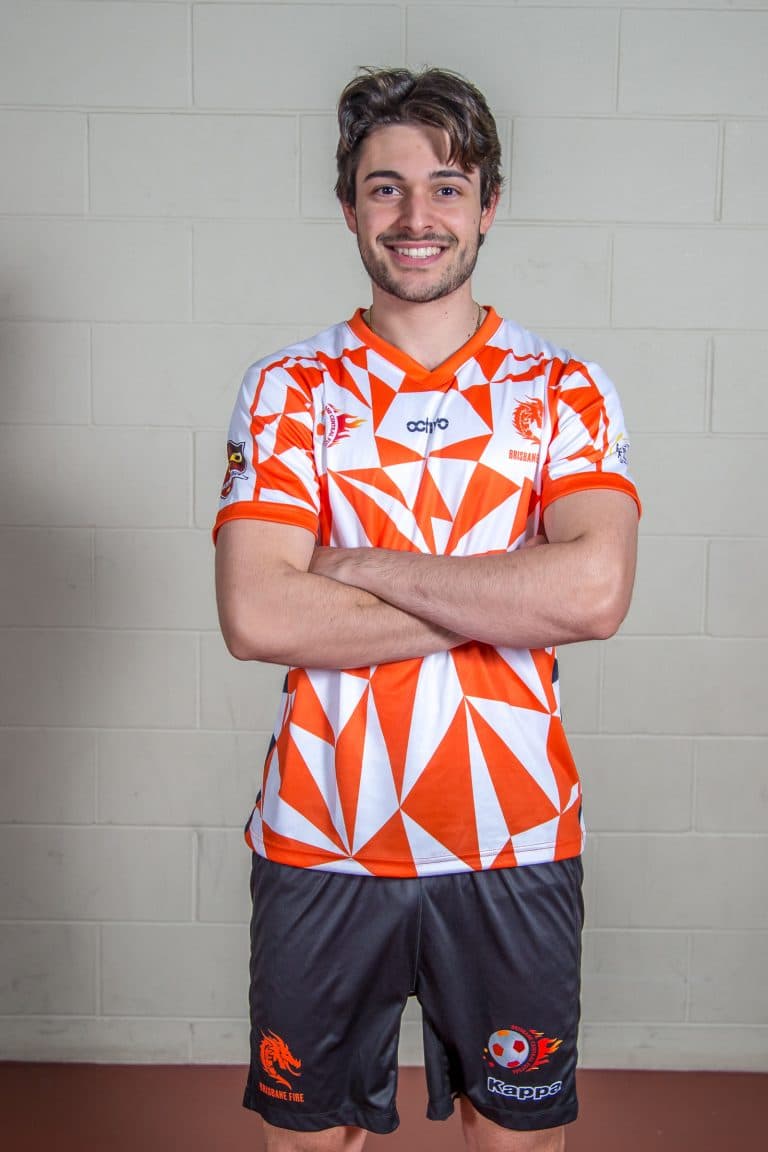 FIRE FUTSAL ACADEMY COACH
Zane started playing Futsal at age three, and moved on to playing Football from age five.  He has played for Holland Park Hawks, Mt. Gravatt Hawks, AC Carina F.C., The Zee Academy and most recently Olympic F.C. in the National Premier Leagues.
Zane has represented Australia in Futsal, playing international competitions against the USA, UK and Spain. He has also participated in international football tournaments in Dubai, Spain, UK and the MIC Cup (Mediterranean International Cup), representing Olympic F.C. 
For school he has played football in Met East competition, the Bill Turner Cup and the Uhlsport Cup.
Zane started to help with coaching Futsal at the age of 8. One of our new little players took to Zane, so he helped in the class to keep her at ease. We observed that he had a natural knack for coaching, and he has since helped out whenever we have needed extra coaching support. He has also refereed Junior, Mixed and Men's Futsal games since the age of 12 – refereeing Football games was a natural progression. 
His passion for the game is evident and it shows when he coaches or plays the game. Zane truly is
 an asset to Brisbane Central Futsal.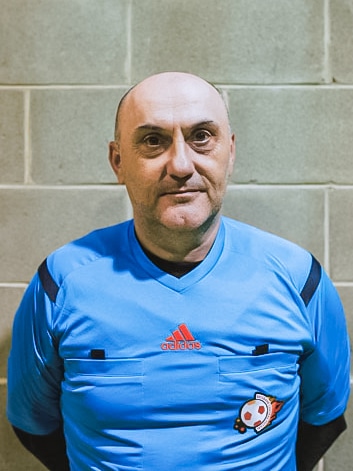 Radomir (Radomirsenic) was 35 when he started playing Football but later on was no longer able to play due to injuries.
He was living in Europe at the time and his friends convinced him to become a referee as a way to still be involved with the game he loved. His friends and other players saw that he was good at making the right calls at social games and they were able to trust that he was always fair and honest. 
This gave him the confidence to continue being a great referee and end up loving it.  
After migrating to Australia, Radomir then continued to referee at various football games when had the opportunity. He was approached by Michael when he saw Radomir referee a few local Football games, to come and be a part of the Brisbane Central Futsal family.  
Radomir says he really enjoys the different pace of Futsal, being involved in growing of the sport and facilitating games.