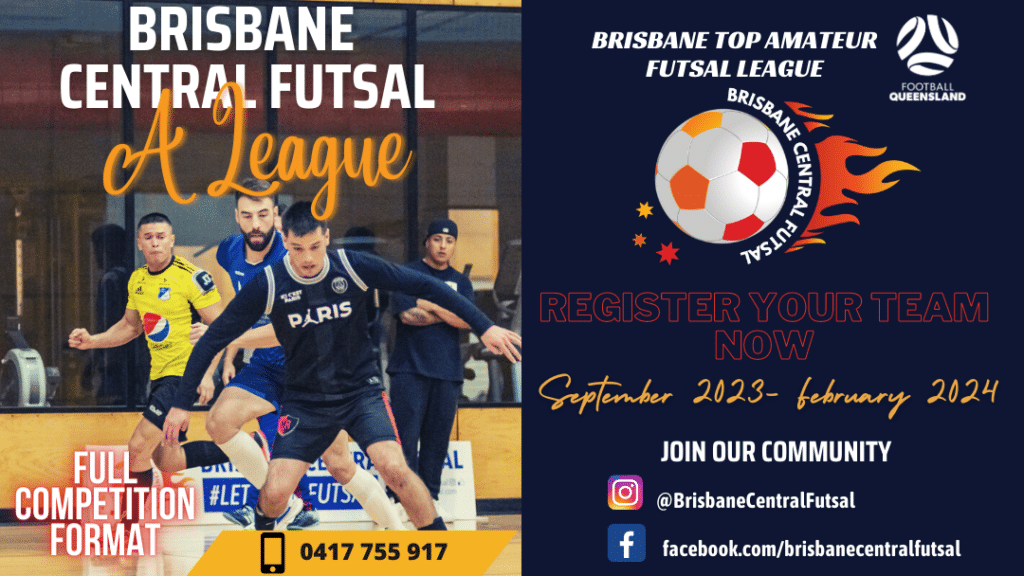 Brisane Central Futsal's top flight league for elite level teams who are looking to compete against other elites. This league runs all year round in a central location with winners prize money up for grabs. Registration is still open, to nominate a team please click the link below!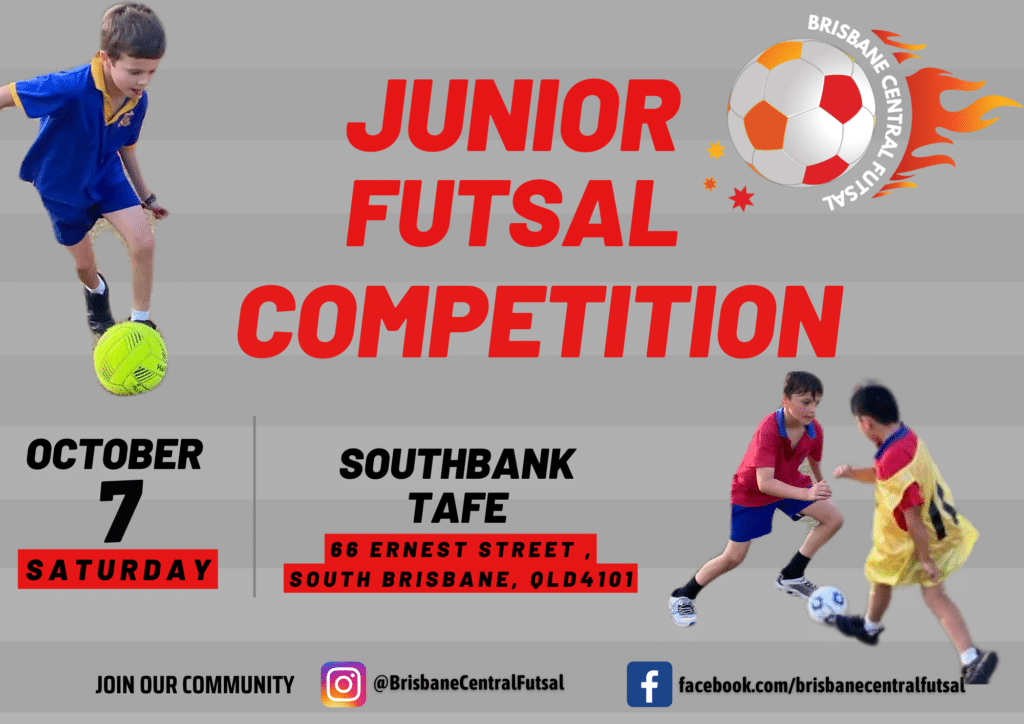 JUNIOR FUTSAL COMPETITION 2023
Brisbane Central Futsal Junior's Competitions are run every year from October to December, at Southbank TAKE. Team registrations now open, please make an enquiry via email or send us a message if you have need.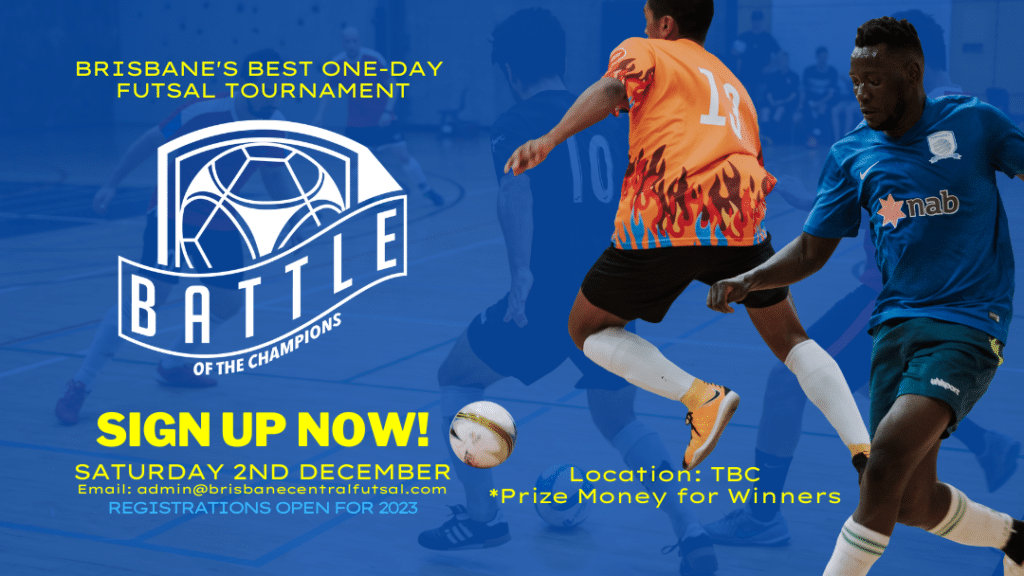 BATTLE OF THE CHAMPIONS 2023
The best of the best players take the field this December in a battle for the Championship crown and prize money award!
Team registrations now open, please make an enquiry via email or send us a message to get started…
Registration Link: https://playerhawk.com/competition/13