Futsal at Camp Hill State Infants & Primary School kicked off again last week with the start of the FL2 Autumn season. Game of Throw Ins, Dynamo Chicken Kiev and new arrivals The Gentlemen all picked up opening night wins. Game of Throw Ins' Shaun Devereux has taken the early lead in the Golden Boot standings, bagging 7 goals in his team's 11-2 win over GBM.
In Yeronga's Elite Premier Futsal, SAINTS hold a handy six point advantage at the top of the table, ahead of second-placed STGW. Exeter Quickly and No Chance round out the top four, with Scoregasm and BEROCCA JUNIORS still in with a shot at finals Futsal in fifth and sixth place respectively.
In Yeronga FL2, Our Mums continued their strong season last week with a comprehensive 10-0 win against third-placed HAWKIES. SC FC cemented second spot after a tough 7-4 win against Q G C, who remain in fourth. There's a six point gap to fifth-placed Flat Feet United, who need to pick up a win next week against HAWKIES to remain in finals contention.
The conclusion of the FL2 summer season at Somerville House saw Kings of Brisbane (featured image) beat You Blutey on penalties in the minor final, with The Doubtful Team (pictured below) beating Show Me Da Mane 4-2 in the major final. Thanks to all teams for another great season.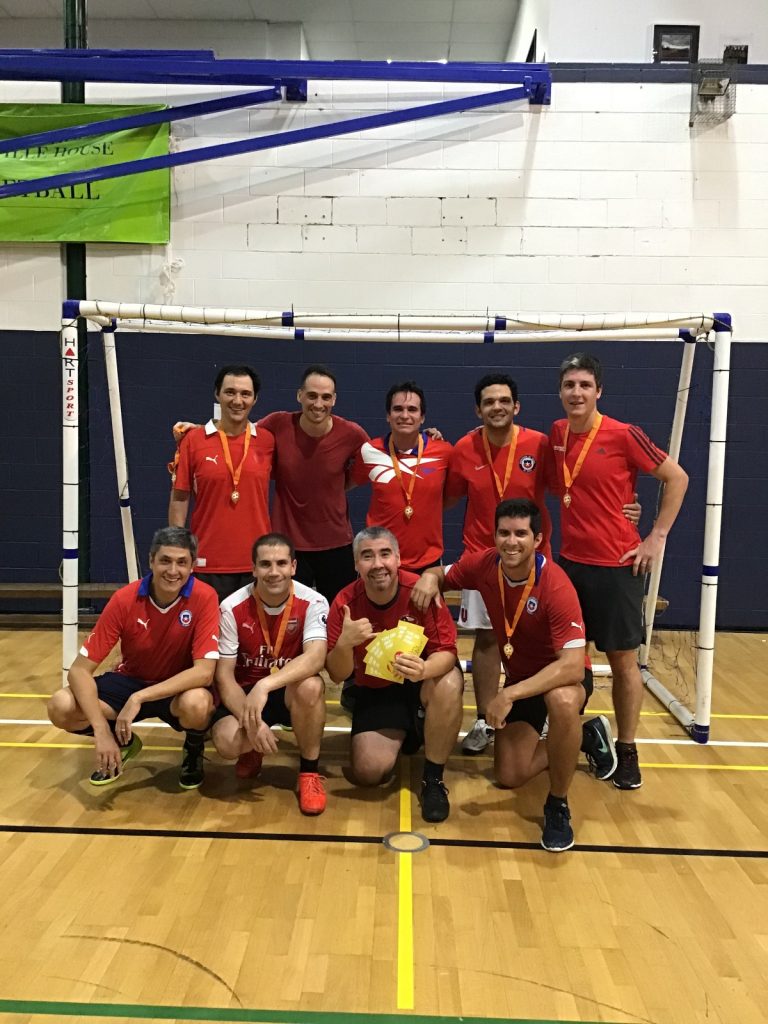 In West End's La Macelleria Monday Mixed, veterans Norfolk & Chance are undefeated at the top of the table on 14 points, followed by UNTOUCHABLES, GOLAZOS and C.F. dos Flamingos. Lads FC remain rooted to the bottom of the table after four straight losses, and will be looking to pick up their first points of the season against Urban Slime this week.
In Grill'd Tuesday FL1 Mixed, first-placed Paddington Pansies have won five from five and hold a three point lead over We are on FIRE in second. KEMARI, Friend in Cheeses and GYPSIES all follow with nine points each.
In Grill'd Tuesday FL2 Mixed, Quick Response have continued their strong start to the season and remain undefeated on 17 points. Damaged Goods are hot on their tails with 14 points, followed by Mavericks Mixed and Chudley Cannons in third and fourth spot respectively.
In The Spaghetti House Wednesday Men's Div. 1 league, Soton Express have won five from six and have opened up an early six point advantage at the top of the table. Dr Waters Redux, Lock Stock & Two Smoking Carrolls and BEROCCA JUNIORS are all on nine points.
In Div. 2, Team Tanguy hold a two point lead over Muy Picante at the top of the table, with Underwater Squad and Molyballers in third and fourth respectively. Trip Hazard are yet to win a game at the bottom of the table, but will be looking for a turnaround in fortunes against Molyballers in their next fixture.
And in Thursday Men's, UnAthletico Madrid have continued their impressive form with an 8-2 win over Chicken Tikka No Salahs last week. UnAthletico hold a five point advantage at the top of the table over Undefeated, who are living up to their name – dropping points only twice in their 10 games. Third-placed NQ Fury have opened up a handy eight point gap to Chicken Tikka in fourth. Dragonball, Go With The Flo and The Cartel are all still in the top-four mix on 12 points apiece.
Good luck to all teams for the gameweeks ahead!