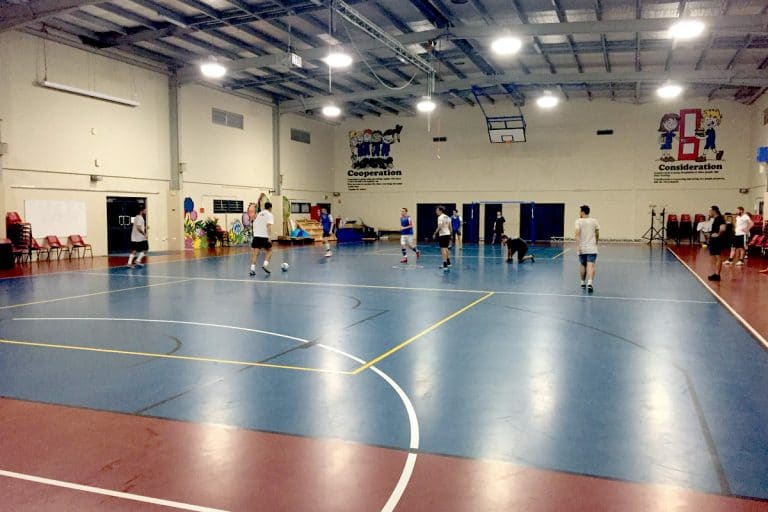 ADULTS
KIDS
REGISTRATION
PAYMENTS
GEAR
ADULTS
Game Time: The games run on a 40 minute turnaround (17 minute halves). Games will run between 6pm to 9:30pm. Each week your game time will differ depending on the draw. 
Length of Season: The number of games will depend on the number of teams in the competition. The seasons can run anywhere between 12-16 weeks.

Cost: Futsal League 1 games cost $95 per team per match. A bond of $190 is to be paid per team at the beginning of the season for entry into the competition. Teams will receive the bond back at the end of the season if no financial penalties are accrued throughout the season. Teams must pay for forfeited games if less then 24 hours notice has been given – teams can pay either by using their bond or at the following week's match. Teams can prepay at the beginning of the season and receive a 10% discount off the total price.
REMEMBER – IF YOU DON'T PAY, YOU DON'T PLAY.
Team Information: Teams must have a minimum of 5 players to register into the competition. BCF recommends teams have 6 or 7 reliable players in the team. Teams must all wear jerseys or shirts of the same colour with numbers. Shin pads are compulsory!
KIDS
REGISTRATION
PAYMENTS
GEAR
LOCATION & CONTACT DETAILS
Multipurpose sports hall with full size wooden court
Friendly, well-organised competitions
Men's Social, A, B & C grades
Located off main road with ample street parking
Close to public transport

Toilets and changing facilities on-site
Contact No: 0417 755 917
Email:  [email protected]
Address: 676 Old Cleveland Rd, Camp Hill QLD 4152
(cnr of Old Cleveland Rd & Ferguson Road)