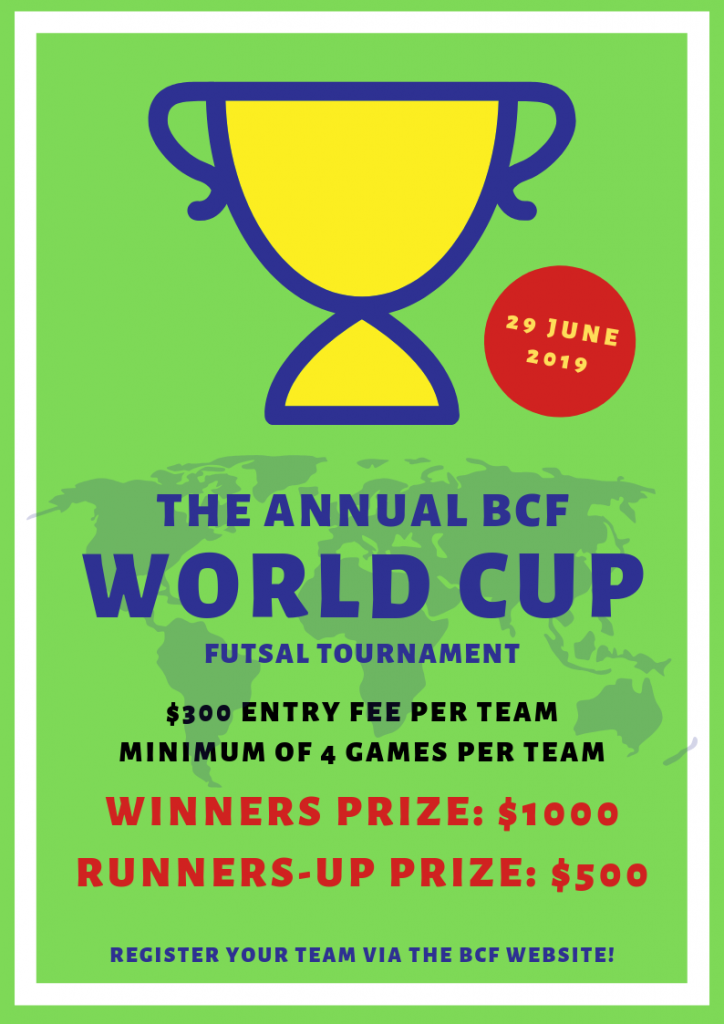 Brisbane Central Futsal -

World Cup 2019
Come and join our Annual World Cup Futsal tournament!
Brisbane Central Futsal's World Cup tournament is back this year – bigger and better than ever! We expect plenty of new teams to throw their hats in the ring, all hoping to take home the $1000 prize. 
Every team will play a minimum of four games
 in the group stage, making our World Cup tournament a great option for those unable to commit to weekly matches. The tournament this year will take place on June 29, so get cracking on forming your team. If you have a team and are ready to register, you can do so by clicking the link below.
Important details:
Team Nomination Fee:
 $300
2nd Place Prize: $500