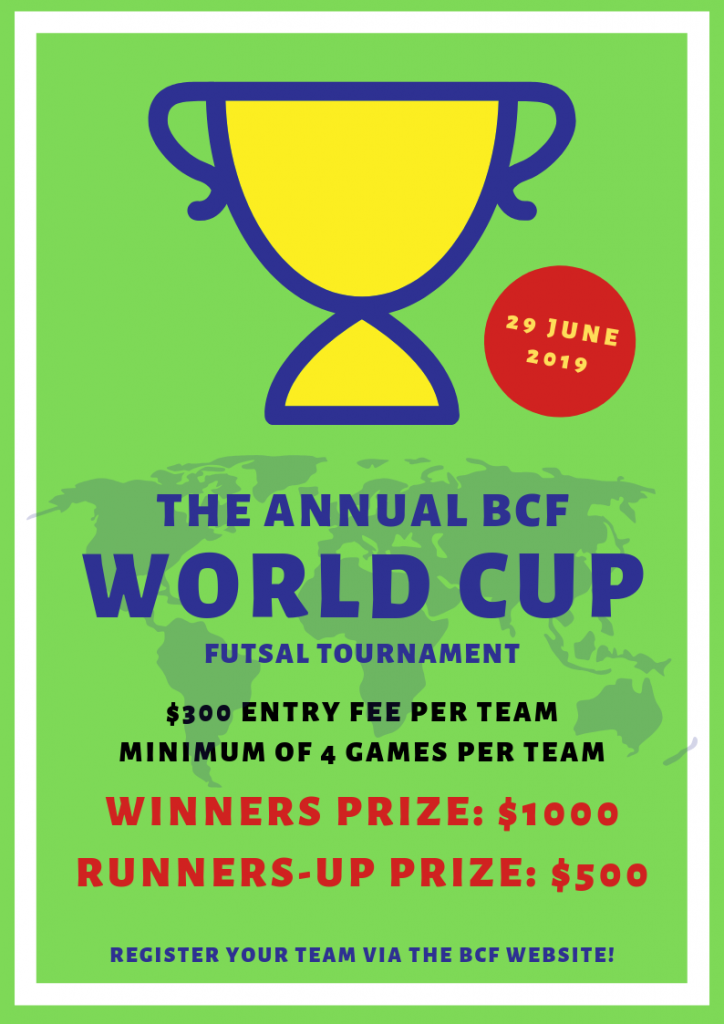 Brisbane Central Futsal -

World Cup 2019
Come and join our Annual World Cup Futsal tournament!
Brisbane Central Futsal's World Cup tournament is back this year – bigger and better than ever! We expect plenty of new teams to throw their hats in the ring, all hoping to take home the $1000 prize. 
Every team will play a minimum of four games
 in the group stage, making our World Cup tournament a great option for those unable to commit to weekly matches. The tournament this year will take place on June 29, so get cracking on forming your team. If you have a team and are ready to register, you can do so by clicking the link below.
Important Details:
Team Nomination Fee:
 $300
2nd Place Prize: $500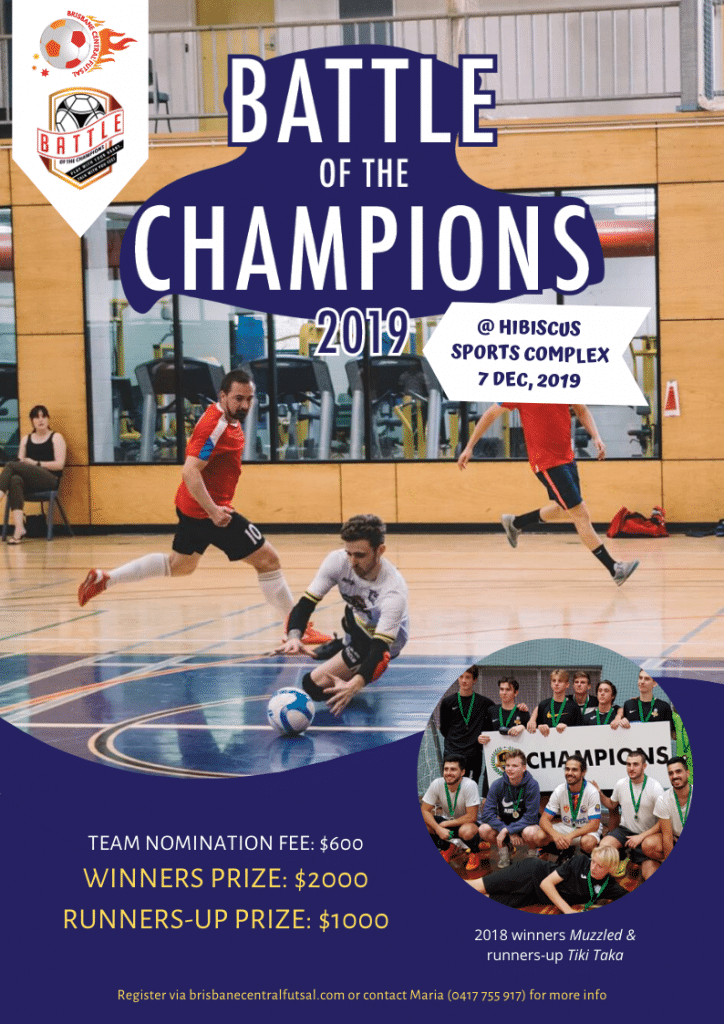 Battle of The Champions 2019 Tournament
Is your team The Best of The Best?
Come and test yourself against all the strongest teams in Brisbane and beyond. 
It will be a true test of your team's skills, teamwork and determination. Will your team be crowned champions for 2019? 
Register today to play with your team.
Important Details:
WHERE: 
Hibiscus Sports Complex, Upper Mt. Gravatt
Team Nomination Fee:
 $600 ($300 deposit on nomination of team)
Closing date 4th December. (All payments and player details to be sent before the 4th of December.)
All teams require full kit with numbers & shin pads. 
Maximum 10 players.
2nd Place Prize: $1,000