Tackle school holiday boredom with our Futsal/Football Holiday Camps!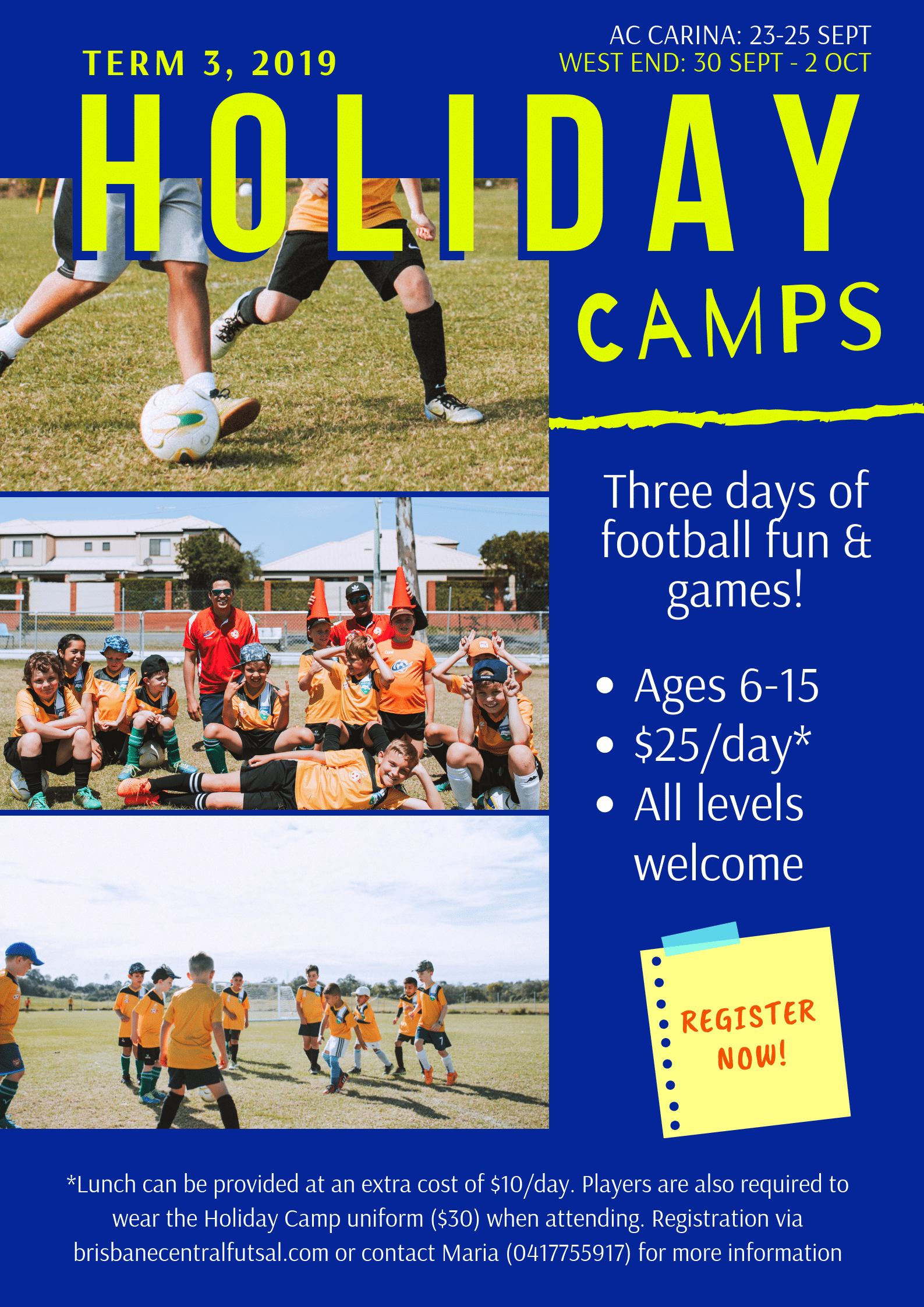 Keep the kids active during the school holidays with our Euro Academy Holiday Camps, where they'll have fun improving their skills and make new friends with our specially-designed program of games and exercises.
Holiday Camps for Term 3, 2019 will be conducted at:
Brisbane Central Futsal (Montague Road, West End)
AC Carina F.C. (Fursden Road, Carina)
Please see below for more information regarding upcoming Holiday Camps. 
"Hey Maria, Oscar is having a ball. He's gone from completely unable to kick a ball to running at the ball at an angle. Super impressed. Thanks again."
BCF & AC CARINA are teaming up to bring you a three-day Holiday Camp. Come along to learn, live and breathe the Beautiful Game for three full days at either AC Carina F.C. or Brisbane Central Futsal, West End.
Camp Dates: 
23-25 September 2019 (Carina)
30 September – 2 October 2019 (West End)
Camp Venues:  
CARINA – Fursden Road (Outdoor Football)
WEST END – Montague Road (Indoor Futsal)
Ages: Open to boys & girls aged 6-15
Time:  9:00am – 3:00pm each day
Cost: $25/day, $35/day with catering
Example Activities: Skills Training, Mini-Games, Dodgeball, Soccer Tennis, Football Videos and much more
Click the button below to register your child/children for the camp. 
Please notify us if your child has any food allergies.
All new players are required to buy the Holiday Camp shirt ($30 per shirt + $20 to heat-press name)
When nominating please confirm which days your child will be attending, and at which location.